---
Pixcon Anitroll Gamegine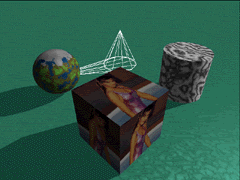 Welcome to the Pixcon Home Page :)
Pixcon is a set of free (beer) realistic & real-time graphic apps, APIs, and SDKs.
The Pixcon distribution includes:
high quality scene render.
scene graph animation system.
realtime 3D game engine.
---

LATEST RELEASE & UPDATES
Pixcon/Anitroll ver. 5.02 is currently available for public consumption at sourceforge.net
---

---
© 1993-2012 White Griffin Trading Co, All Rights Reserved.